News
26 May 2015

Liam named in GB Cycling Team for 2015 UCI BMX World Championships
British Cycling has today confirmed the five riders who will represent the Great Britain Cycling Team in the UCI BMX World Championships taking place from 21- 25 July 2014 in Zolder, Belgium.
Former world champion Liam Phillips, who won the rainbow jersey in 2013, will be looking to win back his title having won the UCI BMX Supercross World Cup series overall in 2014.
Subject to recovering from injury, he will be joined by fellow podium programme rider Tre Whyte, who won the bronze medal at the 2014 world championships. Current national champion Kyle Evans and 2012 under-16 world champion Quillan Isidore have also made selection for the elite men's category.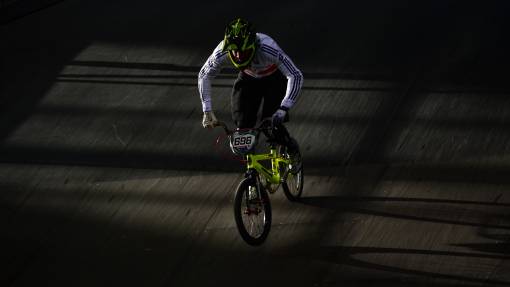 British Cycling's technical director Shane Sutton said: "Liam Phillips has continued to impress me with his consistent performances at world level, not least the fact he has managed the home-crowd pressure and won the Manchester world cup convincingly for three years running.
"I'm looking forward to seeing what he can do in Zolder this year. We will be monitoring Tre's recovery from his recent injury over the coming weeks and will make a decision nearer the time as to whether he is fit to travel.
"I'm pleased to see that Olympic Development Programme rider Paddy Sharrock has made selection; it's been a few years since we sent a junior rider to the BMX Worlds and it will be a valuable step in his development."
Elite men
Kyle Evans
Quillan Isidore
Liam Phillips
Tre Whyte
Junior men
Paddy Sharrock
Source: https://www.britishcycling.org.uk/gbcyclingteam/article/20150526-gb-cyclingteam-news-Great-Britain-Cycling-Team-named-for-2015-UCI-BMX-World-Championships-0