News
6 May 2015

GB Cycling Team at the Papendal UCI BMX Supercross World Cup

The Olympic Training Centre in Arnhem is the venue for racing on Friday 9 - Saturday 10 May, the outdoor track having become a regular stop on the world cup circuit.

There are no changes to the squad that competed at round one in Manchester with Liam Phillips, Tre Whyte, Kyle Evans, Quillan Isidore and Charlotte Green set to race.

The team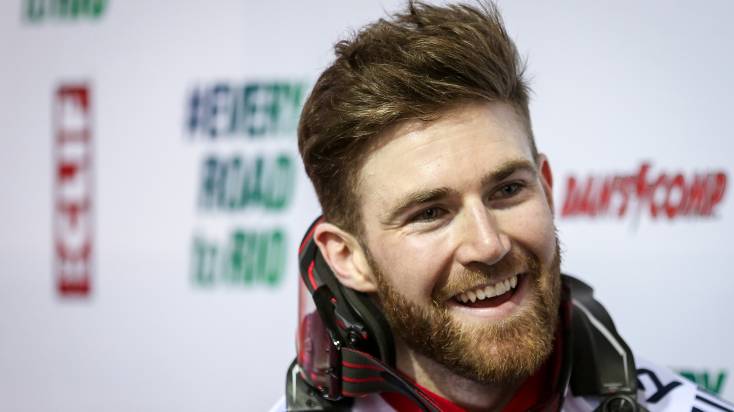 Liam Phillips was the man of the moment in Manchester as he won an unprecedented third successive world cup round on home soil after wins in 2013 and 2014 at the National Cycling Centre, home of the Great Britain Cycling Team.
Undefeated over the entire weekend, the 26-year-old reigning world cup champion tops the elite men's standings on 225 points.
Phillips was third in Papendal last year; the 2013 world champion's best ever result on the course as rain caused havoc to the racing.
World bronze medallist Tre Whyte reached his first world cup final in Manchester, taking sixth after a crash on the second bend ended his hopes of a podium.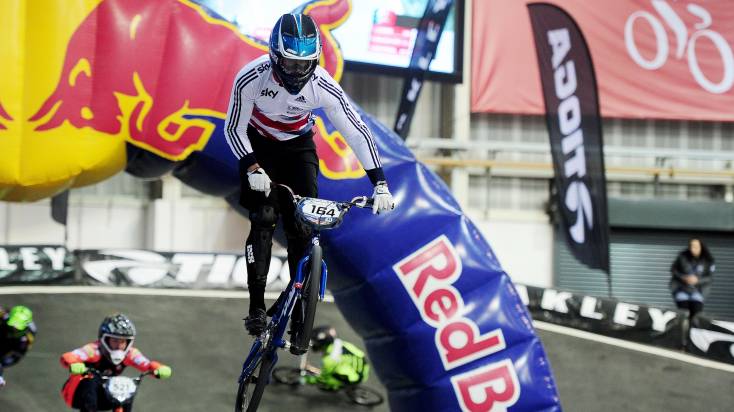 Whyte missed last year's visit to Papendal but sitting in the top 16, he will not need to qualify through Saturday's motos - competing in just the time trial - and can focus on Sunday's racing.
Kyle Evans could not quite match his 2014 result in Manchester, when he finished fifth. A semi-final exit leaves Evans ninth in the overall standings.
The 21-year-old went out in the motos last year in Arnhem but has gone as far as the semi-finals in 2013.
Quillan Isidore makes his Papendal debut after a luckless race day in Manchester that saw the 18-year-old crash out in all three of his motos.
But with round two coming just three weeks after that testing afternoon, Isidore will have the chance to make amends and test himself on an open and long course.
Like Kyle Evans, Charlotte Green could not repeat her final appearance from 2014 at the National Cycling Centre but her semi-final appearance marked a positive return to the world stage after injury.
Green took 13th at the Olympic Training Centre last year in what would be her second and final world cup of the season.
The competition
The race for Rio Olympic qualifying points means the world's leading BMX riders will be out in force once more for the second of five rounds in the UCI BMX Supercross World Cup.
Olympic champions Mariana Pajon (Colombia) and Maris Strombergs (Latvia) will be present in the women's and men's races respectively.
Australian world champion Sam Willoughby, and his countrywomen and defending world cup winner Caroline Buchanan enhance the competition.
American Alise Post, Venezuela's Stefany Hernandez, France's Amidou Mir and American Nicolas Long all graced the podium in Manchester and are set for starts in round two.
The venue
Hosting its fifth UCI BMX Supercross World Cup, the Olympic Training Centre is known as one of the biggest tracks on the world cup circuit.
Open to the elements, rain and wind can both prove significant as was the case last year when heavy rain exacerbated conditions for riders.
Source: https://www.britishcycling.org.uk/gbcyclingteam/article/20150505-gb-cyclingteam-news-Guide--Great-Britain-Cycling-Team-at-the-Papendal-UCI-BMX-Supercross-World-Cup-0